Welcome to Silver Spur RV Park, one of the best Oregon RV parks in the beautiful Willamette Valley. Come and see all we have to offer as you explore Silverton and the great attractions in the Valley! For more information call:
503-873-2020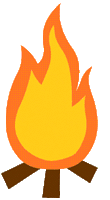 At Silver Spur RV Park you will enjoy the recreational treats and scenic beauty of the Willamette Valley, Oregon Gardens, Silverton Oregon and the Silver Falls State Park
Whether you're on a dream vacation around the United States or looking for a fantastic Salem Oregon RV park, let Silver Spur be your Willamette Valley RV park destination!
Our daily sites are available year round. They are all full hookup including Electric up to 50 Amp, Water, Sewer, Cable, and WIFI. These sites start at only $46 per night
Our discounted Weekly Sites are available for those need a little extra time to explore the area or to visit with family and friends. All sites are full hookup and range from $275 - $335.
*Weekly rates are set at discounted rate. No other discounts will be applied and no refunds will be given for reservations cancelled within 48 hours of reservation date.
Monthly sites range from $650-$700 per month. Full hook-ups, cable, water, garbage, sewer, and Wi-Fi included. Spaces are limited and on a first come, first served basis.
Our cabin here at The Silver Spur is a fully furnished unit, setup for 2 adults. The cabin includes full daily linen service(s)*, large flat screen TV, queen bed, fridge, microwave and coffee maker.
*not applicable for weekly rentals
Now here!
Located on either side of our gorgeous pool area, the new Ti-pi's are a neat addition to a few of our Premium RV sites!
(No RV is necessary to rent one of our Ti-Pi sites.)
Current rate $99.99 per night
Hot Tub is warm and inviting.. The Pool is closed for the season.
Breweries
Silverton and nearby Mt Angel are home to several award winning brew pubs, including possibly the only pub around staffed by monks.
​
Fall Wine Tasting
None of the crowds of Yamhill valley, but great wines can be found near Silver Spur RV Park. Many only do tastings on Saturdays so check ahead.
​
Live Music at Oregon Garden
Nightly live music in the Fireside Lounge 8pm-11pm Fri & Sat, 7pm-10pm Sun-Thurs
​
​
Hike Silver Falls
There really is nothing like Silver Falls in the Fall....unless its Silver Falls in winter.
​
Christmas In The Garden
A million lights (they counted), ice skating, snowless tubing hill, Biergarten, vendor market, and more. Nov 29-Jan 5 (most days) at the Oregon Garden
​
​
​